First, we grade the area and surrounding soil for proper drainage. This typically includes shaping, sloping or crowning, culvert pipes and swales. We then compact to provide a firm base and install gravel aggregates based upon the type of use the area will see and your particular needs. Finally, the gravel surface is firmed up and sealed by wheel rolling or vibratory compaction.

All of these steps are key elements for a longer lasting, better performing and more durable gravel surface. If any of these elements are left out, water has no place to go…potholes form and your gravel begins to disappear.


GRAVEL REPAIR, RESTORATION & RESURFACING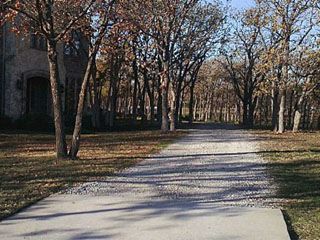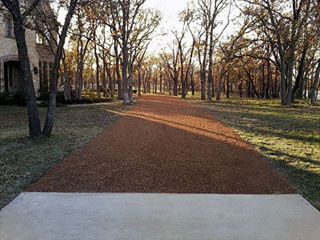 All gravel driveways and parking areas require repair and maintenance from time to time, that's simply the nature of the material. But, the "old school" methods of dumping rock in potholes, dragging a box blade back and forth, or spreading new gravel over the old do nothing to correct the underlying problems that caused those potholes in the first place. These methods only give the "appearance" of a nice new driveway. In reality, the same pot holes and problem areas will soon return and become a problem once again.
If you're tired of paying to have gravel dumped and spread year after year, just to have those annoying potholes return and your expensive gravel seemingly disappear...you need to give JNB a call.
First, we remix the existing material so we can grade, reshape and re-crown for improved drainage away from the driveway. This process also repairs potholes from the bottom up. If it's required, we can also improve drainage in areas surrounding the gravel too. Proper drainage is key to a long lasting gravel surface.
Once the area has been re-graded and any drainage issues have been resolved, we compact the newly graded material for durability and then top it with new road base, flex base, crushed limestone, or pea gravel. After the new material has been installed, we compact by wheel rolling or using a vibratory compactor to seal the surface.


GRAVEL REPAIR, RESTORATION & REGRADING…NO ADDITIONAL GRAVEL